Celebrity deaths of 2018: Remembering those we've lost this year
A look back at the celebrities, athletes, musicians, artists and actors we lost throughout 2018.


GEORGE H.W. BUSH, 94 (Died Nov. 30): The 43rd President of the United States, George H.W. Bush was elected president in 1988 and assumed office in 1989. Bush oversaw the United States through the Gulf War. Prior to serving as president, Bush served as Ronald Reagan's vice president and directed the CIA. He would lose a re-election bid in 1992 to Bill Clinton, but eight years later, his son George W. Bush would be elected president.
Photo by: Ronald Martinez

STEPHEN HILLENBURG, 57 (Died Nov. 27): The creator of perhaps the most influential cartoon of the 21st Century, Hillenburg's career began in science as a marine biologist. After spending a few years studying tide pools and a couple of years teaching, Hillenburg decided to pursue the arts and eventually landed a job on the Nickelodeon show Rocko's Modern Life. Hillenburg later created SpongeBob SquarePants in 1999, which is still on TV today. Hillenburg was diagnosed with ALS in 2017 and died in November 2018
Photo by: Junko Kimura

WILLIAM GOLDMAN, 87 (Died Nov. 16): An Oscar-winning screenwriter who wrote the screenplays for All The President's Men and Butch Cassidy and the Sundance Kid, Goldman also took a lighter side with his writing in The Princess Bride. His last work came in 2001 when he wrote the screenplay for Dreamcatcher.
Photo by: Ray Amati

ROY CLARK (Died Nov. 15): Best known as a country music legend who hosted "Hee Haw," Roy Clark was 85 years old when he died after battling pneumonia. He died in his home in Tulsa, Oklahoma. Clark won many awards throughout his life, including seven CMA Awards and Entertainer of the Year in 1973. He owned his own theater in Branson, Missouri.
Photo by: Jason Davis

STAN LEE, 95 (Died: Nov. 12): Often called the architect of the modern comic book, Stan Lee was the creator of dozens of the most beloved superheroes of all time Along with Steve Ditko, Jack Kirby and others, they created the sprawling Marvel universe, which includes heroes like Spider-Man, Iron Man, the X-Men and the Fantastic Four. Lee's comics were made into dozens of films, most recently into the recent run of movies in the Marvel cinematic universe. Lee died on Nov. 12 after spending about a year in failing health.
Photo by: Frazer Harrison

JAMES "WHITE" BULGER, 89 (Died: Oct. 30): The head of Boston's notorious Winter Hill Gang for decades, White Bulger was a brutal mob boss that was charged with at least 19 murders. His gang oversaw drug trade and gambling rackets and kept south Boston in terror for years. Bulger was the inspiration for Jack Nicholson's character in Martin Scorsese's classic "The Departed," and Johnny Depp portrayed Bulger in a movie about Bulger's life, "Black Mass." He was murdered in prison on the same day he was transferred to a new facility in West Virginia.
Photo by: Getty Images

PEGGY McCAY, 90 (Died: Oct. 7): Peggy McCay was a mainstay on daytime television for more than three decades. Beginning in 1983, she played Caroline Brady, the matriarch of the Brady family on the prolific soap opera "Days of our Lives." She remained a regular fixture on the show until 2016. McCay died of natural causes on Oct. 7 at the age of 90.
Photo by: Skip Bolen

SCOTT WILSON, 76 (Died: Oct. 6): Born in Atlanta in 1942, Wilson was best known in recent years for his work as Hershel on the smash hit show "The Walking Dead." Before that, Wilson was a regular on other TV shows like CSI and had numerous major roles in dozens of films in the '80s and '90s. Wilson died of leukemia on Oct. 6.
Photo by: Catrina Maxwell

MARTY BALIN, 76 (Died: Sept. 27): A singer, songwriter and founder member of the Jefferson Airplane, Balin died on Sept. 27 at the age of 76. Balin and Jefferson Airplane were among the pioneers of the psychedelic rock movement of the 1960s. He and the rest of Jefferson Airplane were inducted into the Rock and Roll Hall of Fame in 1996.
Photo by: Jason Merritt

Mac Miller, 26 (Died Sept. 7): Rap musician Mac Miller, who produced five charting albums, and collaborated with his then-girlfriend Ariana Grande, has died at the age of 26, TMZ reported.
Photo by: Rich Fury

Bury Reynolds, 82. Died: Sept. 6. Burt Reynolds was 82 years old. He rose to fame as an actor on the television series "Gunsmoke," which aired from 1962-65. his breaking film was "Deliverance" in 1972.
Photo by: Kevin Winter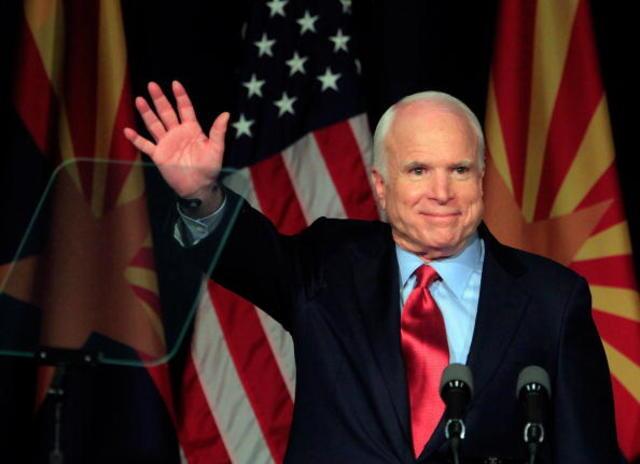 JOHN McCAIN, 81 (Died: Aug. 25): Sen. John McCain lived an exceptional American life, beginning in 1936. Growing up in Arizona, he was educated at the US Naval Academy and became a naval aviator. He was shot down while fighting in Vietnam and was held as a prisoner of war for more than five years. After his release, he eventual ran for Congress and then the Senate, where he would serve for 30 years until his death. In 2008, he won the Republican nomination for president before losing in the general election to Barack Obama. McCain died of brain cancer in August 2018.
Photo by: Eric Thayer

NEIL SIMON, 91 (Died: Aug. 25): Born in New York in 1927, Neil Simon became one of the most influential modern playwrights, working in eight decades. Known for works such as "The Odd Couple," "Come Blow Your Horn" and "Lost in Yonkers," Simon's work was often adapted for films and television shows. He two Emmys and a Tony for his work throughout the years. Simon died of complications of pneumonia.
Photo by: Frederick M. Brown

KYLE PAVONE, 28 (Died: Aug. 25): A vocalist and keyboardist, Pavone joined metalcore band We Came as Romans in 2008, and stayed with the band for the next decade. Pavone recorded five albums with the band from 2008 to 2018 with their 2013 album, "Tracing Back Roots," peaking at No. 8 on the charts. A cause of death was not immediately released.
Photo by: Duane Prokop

ROBIN LEACH, 76 (Died: Aug. 24): A man whose voice is forever linked with luxury, excess and celebrity, Robin Leach was born in 1941 in the United Kingdom. After earning his chops as a reporter with The Daily Mail, Leach later came to the United States and hit the entertainment beat. Leach became best known for hosting "Lifestyles of the Rich and Famous" for 10 years from 1984 to 1994, and made dozens of TV and movie appearances as himself in later years. He suffered a stroke in November 2017 and died nine months later in Las Vegas.
Photo by: Ethan Miller

ARETHA FRANKLIN, 92 (Died: Aug. 16): Known as the "Queen of Soul," Aretha Franklin was born in Memphis in 1942. Her father quickly moved to Detroit and opened a church, where Franklin would acquire her love of music. She rocketed to stardom in the 1960s, when she recorded some of the most iconic R&B singles of all time: "Respect," "Chain of Fools: and "I Say A Little Prayer" among them. She died Aug. 16 after a short stay in hospice care.
Photo by: Rick Diamond

CHARLOTTE RAE, 92 (Died: Aug. 5): Best known for playing housekeeper Mrs. Garrett on "Diff'rent Strokes" and "The Facts of Life," Charlotte Rae was a fixture in Hollywood through seven decades. Rae was nominated for two primtiem Emmys throughout her career — once for her work as Mrs. Garrett on "The Facts of Life" in 1982, and once for "Outstanding Supporting Actress in a Special" for her work on "Queen of the Stardust Ballroom" in 1975. She died of bone cancer in her home in August.
Photo by: Araya Diaz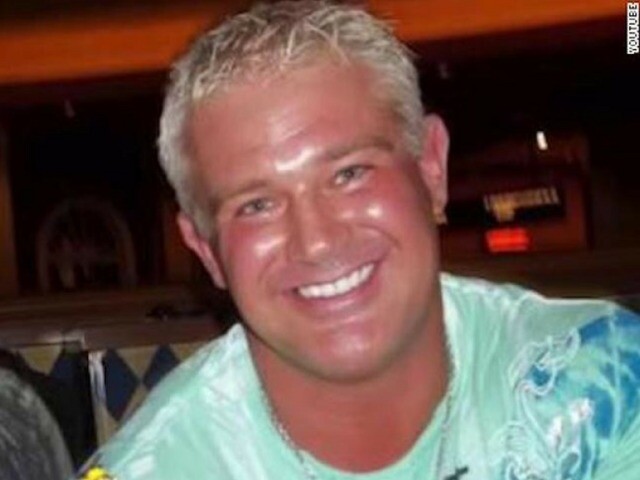 BRIAN CHRISTOPHER LAWLER, 46 (Died: July 28): Better known as Grandmaster Sexy and part of the tag team Too Cool, professional wrestler Brian Christopher Lawler was found dead in a jail cell in Hardeman County, Tennessee. Police said they do not expect foul play. Lawler was the son of WWE star Jerry "The King" Lawler.

DUFFY FUDGE, 28 (Died: July 19): Nicholas "Duffy" Fudge was a fixture on the popular National Geographic show "Wicked Tuna" and the show's spinoff, "Wicked Tuna: Outer Banks." He was the first mate on the fishing vessel Pinwheel. Fudge died "unexpectedly" on July 19,
Photo by: Courtesy NatGeo


TAB HUNTER, 89 (Died: July 8): A longtime actor and musician who rose to fame in the 1950s, Hunter was most known for starring in the film adaptation of Damn Yankees! in 1958. In 1955, a tabloid published an innuendo-filled story about a 1950 arrest for disorderly conduct. Later, Hunter publicly came out as gay and was later celebrated as an LGBT icon. He died of cardiac arrest caused by a blood clot on July 8.
Photo by: See caption

JOE JACKSON, 89 (Died: June 27): The father of pop stars Michael and Janet Jackson, Joe Jackson first rose to prominence as the manager of the Jackson 5, a band made up of his five sons. The Jackson 5 quickly became one of the most popular Motown bands of all time. However, years later, Michael Jackson would report that Joe was often abusive toward him and his brothers, though he continued to be close with his father in later years. Jackson was admitted to the hospital with terminal cancer in late June, and died in the early morning hours of June 27.
Photo by: Paras Griffin

CHARLES KRAUTHAMMER, 68 (Died: June 27): A longtime columnist for the Washington Post and pundit for Fox News, Krauthammer was often referred to as one of the fathers of modern conservatism. The owner of a doctorate degree from Harvard and Pulitzer Prize winner, Krauthammer died of cancer in late June.
Photo by: Charles Krauthammer/Facebook

XXXTentacion, 20 (Died: June 18): A controversial rapper on the rise, XXXTentacion (pronounced "extension') was shot and killed in what police deemed was a robbery attempt. XXXTentacion rose to prominence on social media in the mid-2010s, and charted on the Billboard Hot 100 earlier this year. However, XXXTentacion was often in legal trouble, having been arrested on robbery and aggravated battery of his pregnant girlfriend.
Photo by: Handout

PHILIP ROTH, 85 (Died: May 22) The Pulitzer Prize-winning author wrote more than two dozen books spanning several decades. Roth was well-known for writing about Jewish life and the sexual male idenitity. The prolific writer died of congestive heart failure in New York.
Photo by: Frederick M. Brown

TOM WOLFE, 88 (Died: May 18) The American journalist and author was best known for creating New Journalism, a style of writing that incorporates literary techniques in nonfiction writing. He was also well known for his satrical work, including "The Bonfire of the Vanities." He died in Manhattan after being hospitalized for an infection.
Photo by: Fernando Leon

SCOTT HUTCHINSON, 36 (Died: May 10) The founding member and primary songwriter of the indie rock band Frightened Rabbit was found dead after going missing May 9. While no official cause of death was given, his family hinted in a statement that it may have been suicide. The Scotland-born singer, songwriter, guitarist and artist had a long history of mental health issues and often used his music to detail his struggles with depression and anxiety.
Photo by: Mark Metcalfe


VERNE TROYER, 49 (Died: April 21) — Standing just 2 feet 8 inches, Verne Troyer was best known for playing "Mini-Me" in the Austin Powers movies. Troyer also worked as a stunt man and character actor for nearly 20 years. Troyer was found to have a "high" amount of alochol in his system at the time of his death, and a coroner spokesperson said the case had been reproted as a possible suicide.
Photo by: Adam Bettcher

AVICII, 28 (Died: April 20) — Born Tim Bergling in Stockholm, Sweden, Avicii took up DJing at just 16. In just a few short years, he was among the most prominent DJs in the world and a pioneer in electronic music. However, the young DJ experienced health problems as he gained fame, and was hospitalized in 2011 for pancreatitis caused by alcohol use. Though no cause of death was immediately given, there is no criminal suspicion or evidence of foul play in his death.
Photo by: Mike Lawrie

BARBARA BUSH, 92 (Died: April 17) — The wife of President George H.W. Bush, and the mothers of both President George Bush and former Florida governor Jeb Bush, Barbara Bush oversaw the rise of a political dynasty. As first lady from 1989 to 1993, she promoted the cause of literacy and launching a nonprofit to further the cause. CNN reports that after her husband left the White House, the two raised more than $1 billion in charitable funds.
Photo by: Scott Olson

HARRY ANDERSON, 65 (Died: April 16) — Best known for playing Judge Harry T. Stone on the long-running show Night Court, Anderson was found dead in his North Carolina home on April 16. Anderson was a network TV staple in the '80s and '90s, as he also appeared as a reoccuring character "Harry" on Cheers, in the TV adaptation of Stephen King's "It" and starring as the title character in "Dave's World."
Photo by: CNN

R. LEE ERMEY, 74 (Died: April 15) — R. Lee Ermey shocked moviegoers in "Full Metal Jacket" as a foul-mouthed Vietnam War-era sergent. He was perfect for the role — because he lived the part. Ermey served in the Marines from 1961 through 1972 and served as a drill sergent for two years. Ermey went on to appear in a variety of films, including Se7en, Texas Chainsaw Massacre, Toy Story and Saving SIlverman.
Photo by: Fernando Leon

STEPHEN HAWKING, 76 (Died: March 13) — One of the world's most respected physicists, Hawking helped pioneer groundbreaking theories on black holes and quantum mechanics. He also inspired those with disabilities to defy the odds — Since the age of 21, Hawking had been found to a wheelchair and unable to communicate except through a computer. Dispite his limitations, Hawking was able to continue his groundbreaking work and capture the heart of the world.
Photo by: Bruno Vincent

HUBERT de GIVENCHY, 91 (Died: March 10) — Hubert de Givenchy was one of the fathers of modern fashion. Having been a staple in the French fashion scene since 1944, Givenchy started his self-named fashion house in 1952. He rose to prominence for designing dresses for actress Audrey Hepburn in the 1950s, and eventually grew his brand into one of the most iconic fashion lines.
Photo by: Carlos Alvarez

CRAIG MACK, 46 (Died: March 12) — Craig Mack, an influential rapper known for hits singles "Flava In Ya Ear" and "Get Down," helped laid the foundation for Bad Boy Records. It was Mack's first breakout single, "Flava In Ya Ear," tha tled to the rise of label mates LL Cool J, Diddy and Notorious BIG. Mack had been suffering from congestive heart failure, TMZ reports.
Photo by: Getty Images

BILLY GRAHAM, 99 (Died: Feb. 20) — Known as America's pastor, Graham was a leading voice in the Evangelical Christian community for more than a half century. Graham traveled around the world spreading his message, and was a spiritual advisor to numerous presidents and politicians. (Library of Congress)

DARYLE SINGLETARY, 46 (Died: Feb. 12) — The country singer known for his single "Amen Kind of Love" died at his Lebanon, Tennessee home in mid-February. A cause of death was not immediately available.
Photo by: Terry Wyatt

Reg E. Cathey, 59 (Died: Feb. 9) — Known for his role as BBQ pitmaster "Freddy" on House of Cards and politician Norman Wilson on The Wire, Cathey died in early February after a battle with lung cancer. Cathey won the 2015 Emmy for Outstanding Guest Actor for his work on House of Cards.
Photo by: Jason Kempin

JOHN MAHONEY, 77 (Died: Feb. 4) — Best known for playing Dr. Frasier Crane's father, Martin, on Fraiser, Mahoney died in hospice care in early February. Mahoney had been a staple character actor in Hollywood for more than 30 years, and was also known for playing "Kid" Gleason in Eight Men Out.
Photo by: Kevin Winter

MARK SALLING, 35 (Died: Jan. 30) — Known for playing "Puck" on the hit show "Glee," Mark Salling ran into legal trouble after the show came to an end. Salling was charged with possesion of child pornography in 2017, and the actor committed suicide in early 2018.
Photo by: Earl Gibson III

DOLORES O'RIORDAN, 46 (Died: Jan. 15) — Dolores O'Riordan, the lead singer of The Cranberries, was found dead in her London hotel room in January. Though her death was sudden and unexpected, police do not expect foul play. The Irish singer was known for her distincitve voice, and helped The Cranberries reach Top 40 charts in the early '90s.
Photo by: Giuseppe Cacace

BOBBY ZARIN, 71 (Died: Jan. 13) — The husband of Real Housewives of New York City star Jill Zarin, Bobby Zarin passed away in January after a lengthy battle with cancer. Outside of his appearances on the reality show, Zarin also owned his own fabrics company.
Photo by: Dave Kotinsky

JERRY VAN DYKE, 86 (Died Jan. 5) — The brother of famed actor and comedian Dick Van Dyke, Jerry was known for his role on "Coach" and made numerous appearances on the Dick Van Dyke Show. He died in January on his Arkansass ranch.
Photo by: Gabe Palacio