If you buy tires at Amazon.com, you can now get them installed at a local Sears store with its ship-to-store program.
The two companies are now working together and have expanded their partnership nationwide. The program, which first kicked off in May 2018, used to be available at only 47 Sears Auto Centers in eight metropolitan areas.
Now, it's ready to roll with it's availability is all across the nation.
The news is now helping boost the stock of Sears, which is a change. Just recently, the company announced more store closures and layoffs.
One of the stores in Arizona to recently turn out the lights and lock the doors is a location in Flagstaff.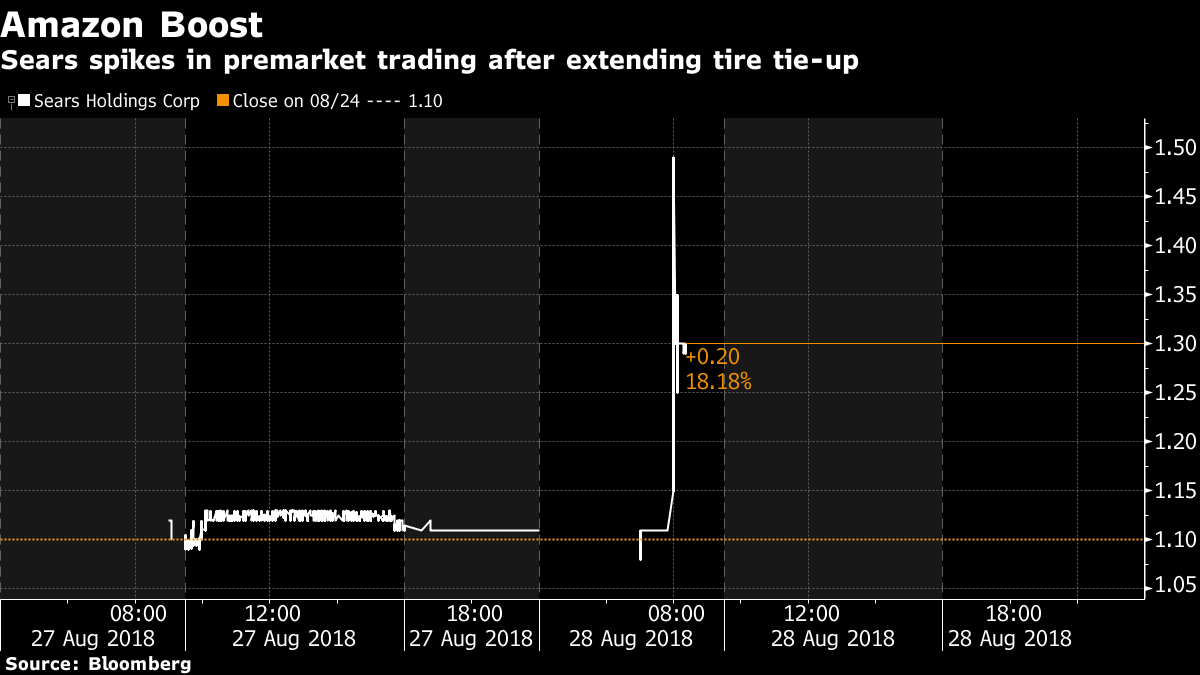 "The response from Amazon customers around this program has been extremely positive," said Mike McCarthy, vice president and general manager of Sears Automotive.
The new partnership also shows how some retailers that have been knocked around by the Amazon-led rise of e-commerce are now seeking to team up with their competitor. Kohl's and Whole Foods have recently jumped on board as well.